It just gets faster.
As today's world continues to accelerate, your potential customers are bombarded with an endless array of distractions, advertising, and other options leading them away from doing business with you.
For the best chance of converting a person looking at your website into a customer, you need to be ready to answer questions in real-time.
Live chat software provides customers a way that they can start a live conversation with you via your website.
Today, SwiftDesk now includes a live chat feature.
Better yet, live chat is included free with our standard plan.
For just $10 per month for a user, you can now create knowledge bases, and provide email and live chat support across unlimited brands. You can even get started with SwiftDesk for free to try it out.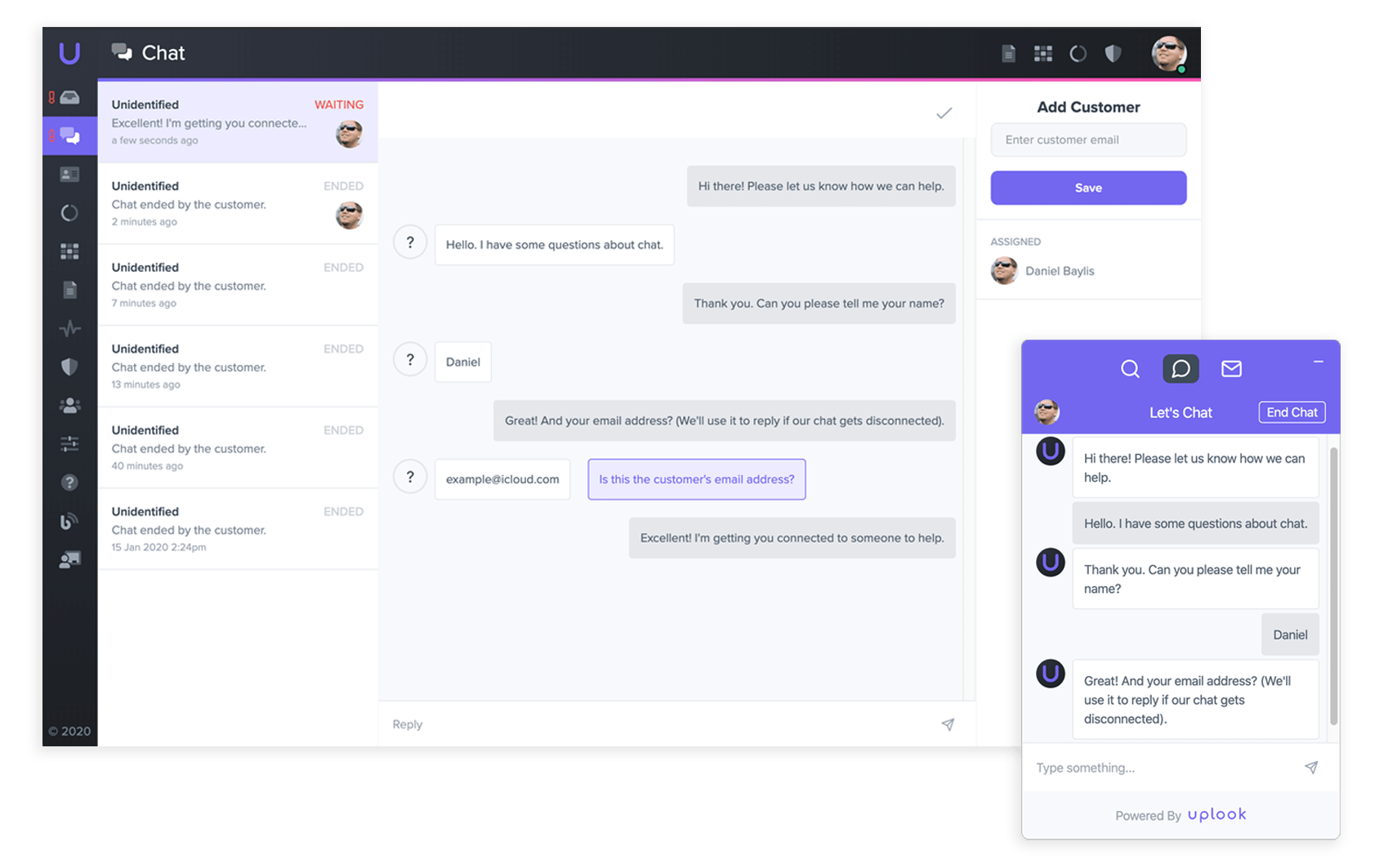 Implementing Live Chat
With SwiftDesk, you can add live chat to your website with a single line code.
This code embeds an SwiftDesk portal into your site. It initially appears as a subtle button floating in the bottom right of your site but expands to a small window when clicked.
In an SwiftDesk portal, people browsing your website have the option of exploring your knowledge base (optional), starting a live chat with you (optional), or leaving you a message.
With SwiftDesk open in your browser, you will receive desktop notifications and (optional) audio notifications to let you know as soon as new live chat comes in. You can quickly switch between chats, making it easy to help multiple customers at once - even across multiple brands.

Genuine Live Chat
SwiftDesk's live chat system will only appear to customers when you are genuinely available.
You have the option to set your availability, but SwiftDesk takes it a step further to ensure that your browser is open, and your computer is on and connected to the internet.
If you lose internet connectivity, or your computer goes to sleep, SwiftDesk will automatically sign you out.
If you are online and don't answer an incoming chat within a few minutes, you will also be signed out. In this case, the chat will be converted to a conversation so that you can reply to the customer by email later.
SwiftDesk simplifies the process of determining when you are available. Your customers are only presented with the live chat option when you are ready to answer - saving them the frustration of waiting to connect to someone when no one is even there.
Automated Bot Introductions
SwiftDesk uses a simple automated bot to start the live chat conversation. The bot asks the customer what their question is, and a couple of basic details like their name and email address.
Chats will only be presented to users to answer once this introduction process is complete. You are only alerted to chats once they are ready to go with the necessary information.

Connected To Conversations
SwiftDesk Live chat works seamlessly with our existing conversations feature. You can convert chats to conversations at any time, where the discussion can be continued by email. This is perfect if you need to perform a task or do some research before you get back to the customer.
Through the conversation system, you are also building up a database of customers, and a history of all the live chats and email conversations you have had with them.
SwiftDesk's CRM features make it easy to explore your customer base and all the details of your past interactions.
Live Chat For Your Website Today
SwiftDesk live chat is available now, and we've included it in our standard pricing. For just $10 per month, you can add a live channel to your customer service, in addition to all the other benefits SwiftDesk has to offer.
Get started for free with a trial to explore how SwiftDesk can expand your customer service offering.