Knowledge base software.
Create dedicated sites for your product, process, and service information so your customers can find answers to their questions immediately.
Deflect inquiries
Empower your customers to self-serve by finding answers directly in your public knowledge base.
Faster interactions
Reduce the handling time of your inbound inquiries through SwiftDesk's smart, machine-learning enabled search.
Save money
Having more questions answered online means your team will have more capacity to handle complex queries.
Internal knowledge bases
Creation internal knowledge bases and accelerate your phone, chat, and email support with a consolidated internal reference of your product, process, and policy information.
Stay accurate
Find the correct answer quickly instead of relying on memory, ensuring your team is distributing the most up to date information.
Easy content creation
With an easy to use editor and great formatting options, you can quickly create organized, professional knowledge bases.
Fast Online Answers
Simple, fast knowledge management.
SwiftDesk takes care of all the technical details, so you can stay focused on creating great content to help your customers.
Help customers quickly
Delight Customers
Help your customers learn more about your products and services, and find solutions to issues without needing to contact you. SwiftDesk knowledge bases are fast, easy to search, and can be customized to match your brand.
Fast Search
Machine-learning enabled search helps improve search results and provides more accurate suggestions, so your knowledge base becomes smarter over time.
Custom Theming
Choose your color, logo, favicon, and background image to customize your knowledge base to match your brand.
Organization
Easily create categories to organize your articles, and control the order of categories and the articles within them.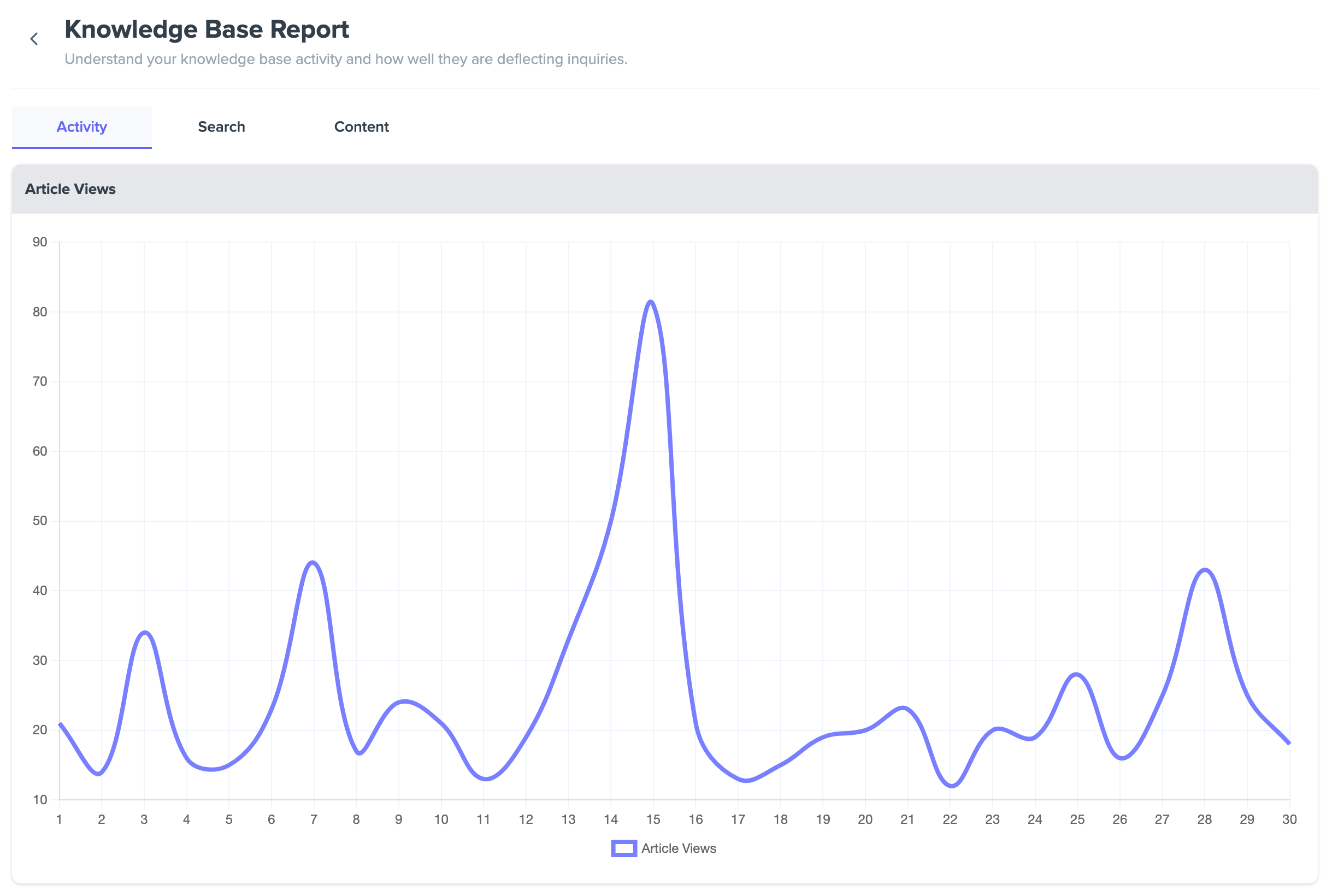 Performance & reporting
Learn From Results
SwiftDesk provides dashboards and reports detailing how your knowledge base is being used. Find out which articles are being accessed, what customers are searching for, and overall utilization over time.
Understand Activity
Instantly understand how much your knowledge base is being accessed and which articles are viewed most frequently.
Search Patterns
Find out what customers are searching for and whether you have articles to match. You might find opportunities to expand your knowledge base, or even your product or service.
Knowledge management
Answers On Demand
Publish branded, organized knowledge bases online. Provide solutions to your most common questions and detailed support information for your products and services.
Easy Content Creation
SwiftDesk makes creating a knowledge base easy. With simple, clear options, you'll be able to get support information for your products and services online – without worrying about the technical details.
Built-in SEO
SwiftDesk automatically optimizes your knowledge base for maximum search engine discoverability. You can stay focused on creating great articles.
Internal Knowledge Bases
Easily restrict knowledge bases to your internal team if you need to — perfect for organizing reference information, policies, and procedures that you do not want to be public.
Deliver instant answers 24/7.
SEO Optimized
SwiftDesk knowledge bases automatically create content optimized for search engines, including support for best practice meta tags, and JSON+LD structures.
Custom Domain Mapping
Access your knowledge base from any domain that you own instead of the default SwiftDesk subdomain.
Easy Content Creation
Create content quickly, and easily, with easy-to-use content creation tools.
Internal Knowledge Bases
Optionally create knowledge bases for your internal team only, so you can organize processes and procedures while still keeping them secure.
Global CDN
SwiftDesk uses a global content delivery network through amazing to ensure your knowledge base site is as fast as for customers anywhere in the world.
Customization
Update the colors, logos, background images, and more so you can maintain your branding in your SwiftDesk knowledge base.
Ready to get started?
Try us free for 30 days.
Get Started
Free 30-day trial

All features

No credit card