With our new Widgets feature, your customers can search your knowledge base or leave you a message without ever leaving your website.
This feature is available now and comes at no additional cost - making SwiftDesk one of the most affordable customer service platforms on the market.
SwiftDesk Widgets are small windows you can embed in your website that allow customers to interact with SwiftDesk. They are initially represented with a small icon in the bottom right of your webpage. When you click the icon, the Widget opens to a small window, allowing your customers to search your knowledge base or leave you a message.

Search Articles
When customers open the Widget on your site, they will see your most popular knowledge base articles by default. They can perform searches just as they can when visiting your knowledge base site directly. SwiftDesk applies the same machine-learning enabled logic to improve the search results over time.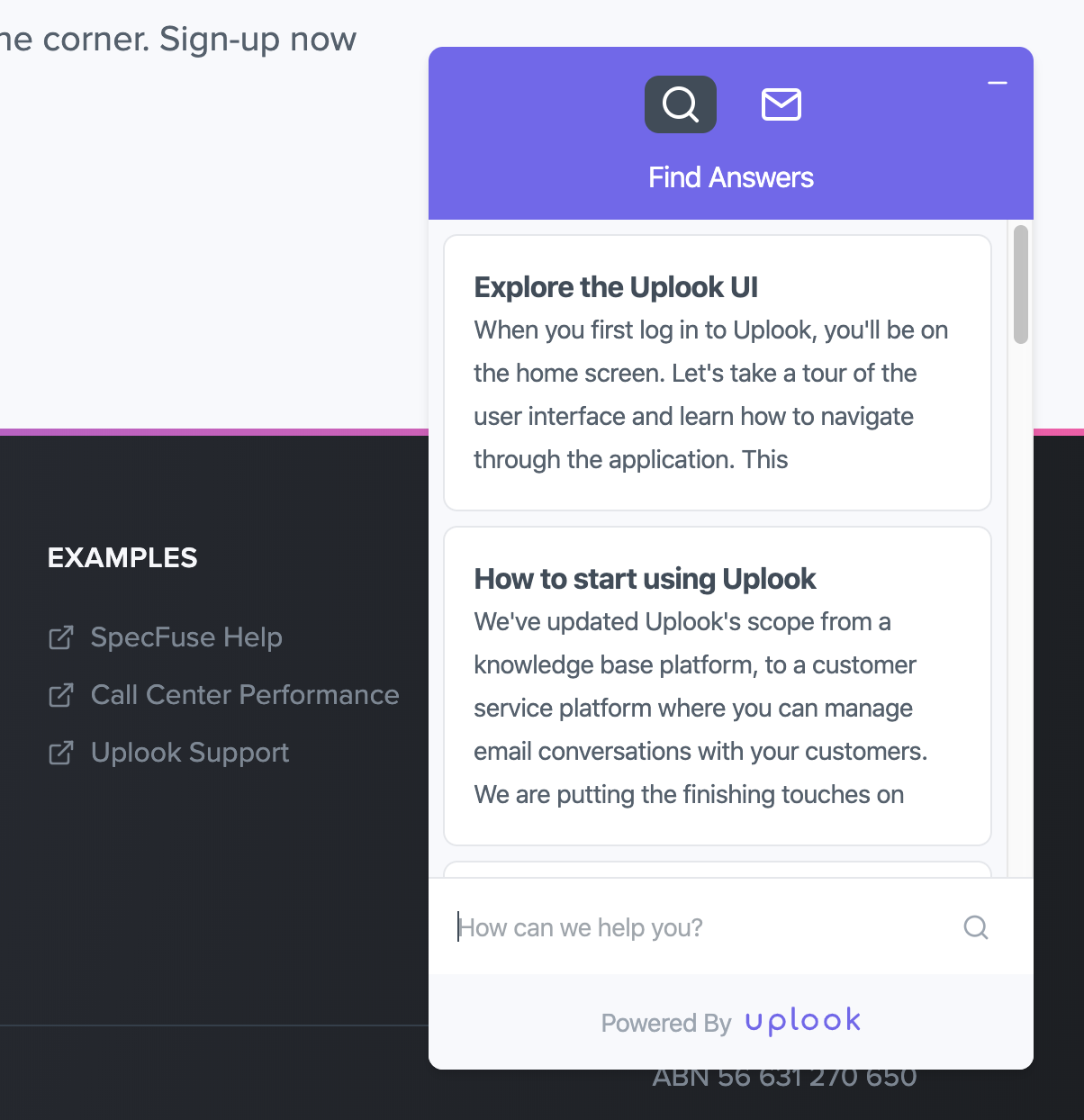 Leave Messages
SwiftDesk Widgets also include a contact form so customers can start a new email conversation with you directly. You will no longer need to maintain another contact form or publish your email address on your website.
Submitted messages appear instantly in your conversation inbox, where you can benefit from the shared inbox system to co-ordinate your team and manage replies. You can reply to the conversation like any other email.
If you do not have a knowledge base or don't want to attach one, you can still use a Widget just for the contact form option.
There is no limit to the number of Widgets you can create. Each Widget can be given a theme color and attached to a different knowledge base. This gives you plenty of options for how your Widgets are deployed - ideal if you are supporting multiple brands and websites.
Live Chat
We are currently working on a live chat system for SwiftDesk, which will integrate with Widget. Once enabled, this will also offer your customers an option to chat with you directly via a Widget embedded on your website.
Look out for the SwiftDesk live chat feature early in 2020.