We've expanded SwiftDesk's scope from a knowledge base platform to broader customer service software to manage conversations with your customers.
You can now have email conversations with your customers through SwiftDesk, in addition to providing self-service solutions and internal reference guides with the knowledge base feature.
With these new features, you can provide faster, quality customer email support across your team - and even across multiple brands.
Customer Service Software
With SwiftDesk managing your email conversations with your customers, you will unlock a range of new tools not available in a standard email inbox.
For example, you can:
Assign customer emails to different team members;
Separate your outstanding and completed emails;
Easily view your previous conversations with each customer; and
Support multiple brands and email addresses in a single view.
With these features, you can have multiple team members answering customer emails on the same address without any risk of doubling-up on replies. Live screen changes let everyone know when someone else is assigned (or even looking) at an email to help your team co-ordinate.
Unlimited Brands
SwiftDesk now allows you to support unlimited brands without additional cost. You will only pay for each user you have in the application.
If you support more than one brand or business, this will enable you to manage their knowledge bases and support emails all from a single view.
When you are having a conversation with a customer, SwiftDesk will intelligently apply the correct email signature and email address based on the brand when you reply.
Shared Inbox
Conversations are presented together in the same clean, minimal style we use throughout SwiftDesk. You have the option to view all conversations or view them by their brand with automatically created folders.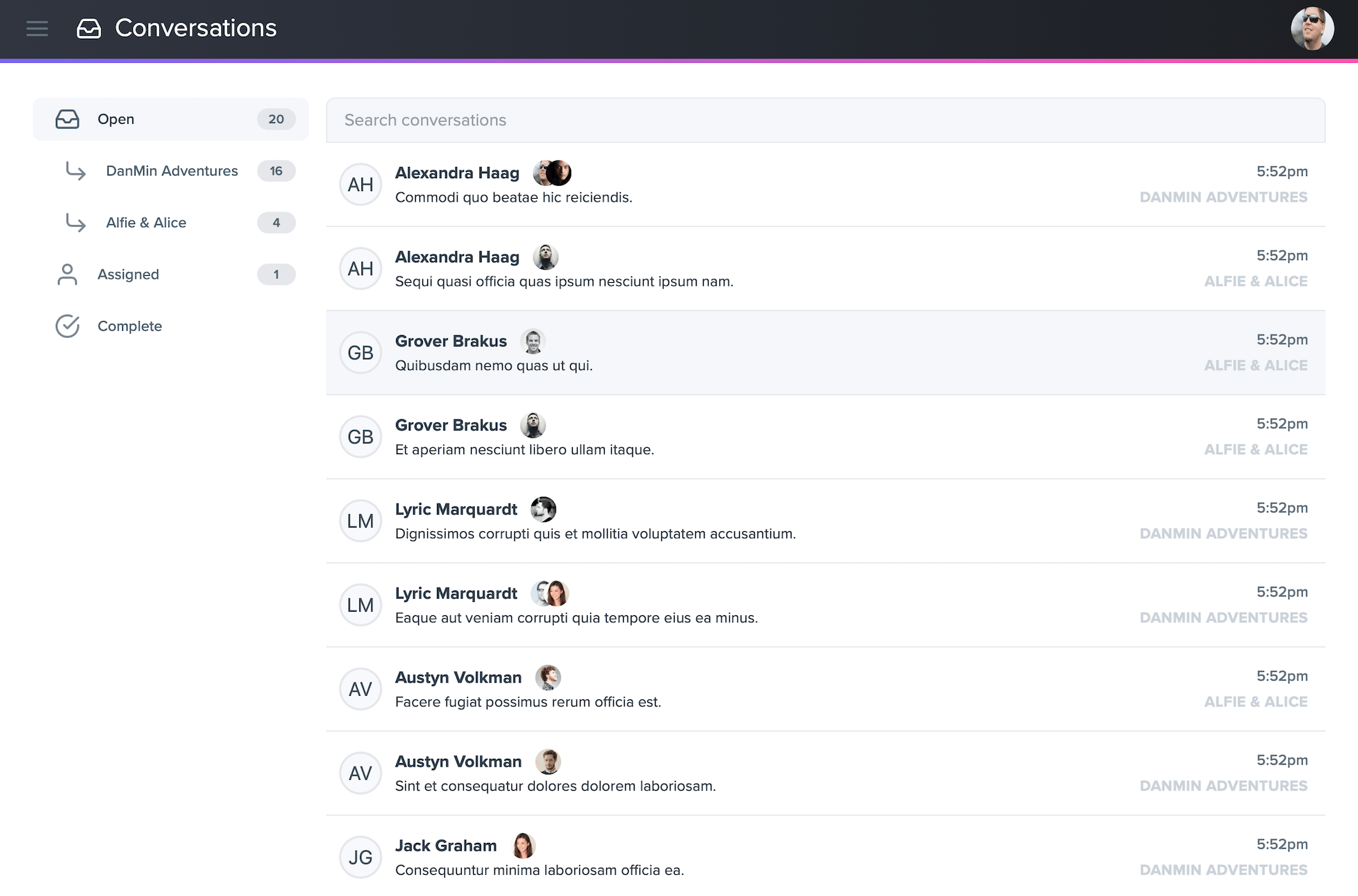 New emails will appear automatically in your inbox without any need to refresh the page. SwiftDesk also provides optional desktop notifications and audio notifications to let you know when a new email has arrived, even if you aren't looking at the application.
Branded Customer Service Email Address
SwiftDesk automatically issues a branded email address when you create a brand. For example, support@yourcompany.swiftdesk.io. If you aren't using an email address on your own domain name, this gives you a presentable, branded email address you can share with your customers without the complexity or cost of setting up any other email hosting.
If you do have your own email address, you can still use it with SwiftDesk.
Just set-up your emails to automatically forward to your SwiftDesk address. With a short verification process, we'll be able to send emails on behalf of your address as well. You will then be able to send and receive from your address, while still having all the benefits of SwiftDesk to manage your replies.
For advanced users, SwiftDesk also offers DKIM verification support to ensure maximum deliverability of your emails. DKIM requires adding specific verification codes to the DNS settings of your domain. This is a little involved, but you will only ever need to do it once.
SwiftDesk 2020
We have a lot more to come for SwiftDesk in 2020. We'll be extending the functionality of the conversation system with new tools to make fast, consistent customer service even more manageable. We are also expanding out to new support channels, including documentation of phone calls and live chat.
SwiftDesk is free to try - no credit card required. Just head to the sign-up page and take a look at how we can help you support your customers as you share your products and services with the world!