This month at SwiftDesk we've launched a completely new version of our embeddable customer service widget. It has a range of significant improvements across the board.
What is a widget?
Just in case you are not familiar with it, let's back up a moment and talk about what the widget is. The SwiftDesk widget is a small utility you can integrate on your website. It empowers your customers to interact with you via SwiftDesk without leaving your website.
It all starts by clicking this button.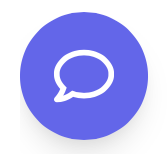 Once launched, your customers can explore your knowledge base, start a live chat with you, or send you a message you can reply to later.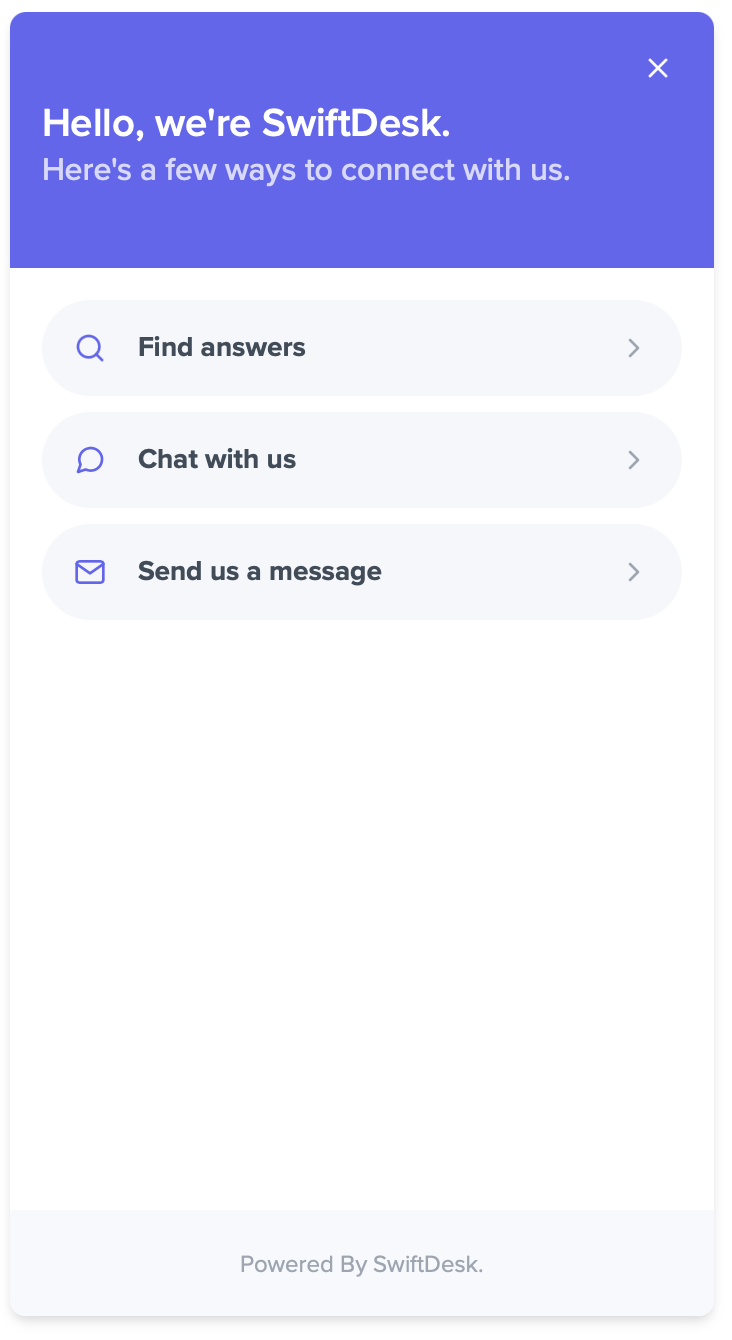 Widgets give you an excellent opportunity to capture leads and start having conversations with potential customers of your business. With the integrated knowledge base feature, you can also help them find the information they are looking for without leaving your main website.
Up and running in two minutes
Getting the widget to appear on your website requires a small line of code to be added. We've found all major website builder products make this very easy to do, but our support team is there to help if you have trouble.
Once added, the widget will automatically appear when customers visit your website.
You can have a very professional support offering appearing on your website in just a couple of minutes.
When you want to provide live chat support, sign in to SwiftDesk and set your status to available - that's it. SwiftDesk will only present the live chat option to your customers when it detects that you are online and available to answer.
What's new with the SwiftDesk widget?
We've packed a ton of new features and improvements into the latest version. Here's what is new in the redesigned widget:
New home page: When a customer first opens the widget, it now shows all the options available - making it much easier to understand what they can do instead of relying on icons alone.
Improved open state memory: The widget now remembers whether it was open or closed and re-establishes this state when the customer changes pages or if they come back to your website later. This ensures they have control over the state while still maintaining chat continuity as they navigate.
New unread message indicators: If you reply in a chat conversation and the customer has the widget closed, they'll now see bright numeric indicators flagging the unread messages. This will encourage them to open the widget and pick the conversation back up again.
Additional position options: Although it still defaults to the bottom right position, you can now configure the widget to appear in the bottom left if you prefer.
Improved mobile display: The widget now goes to full screen on mobile devices for a more natural experience.
New customization options: You can now choose whether transcripts are emailed to the customer after a conversation is concluded (previously, this option was always on). You can also customize the chatbot profile picture image used during the automated messages that initiate the chat.
The new version is already live. For existing customers - there's nothing you have to do. We recommend checking out at least the custom chatbot image for your branding.
With the Swiftdesk widget you can embed your customer service directly on your website. Help customers explore and engage with your business and make a great first impression with a professional support offering.